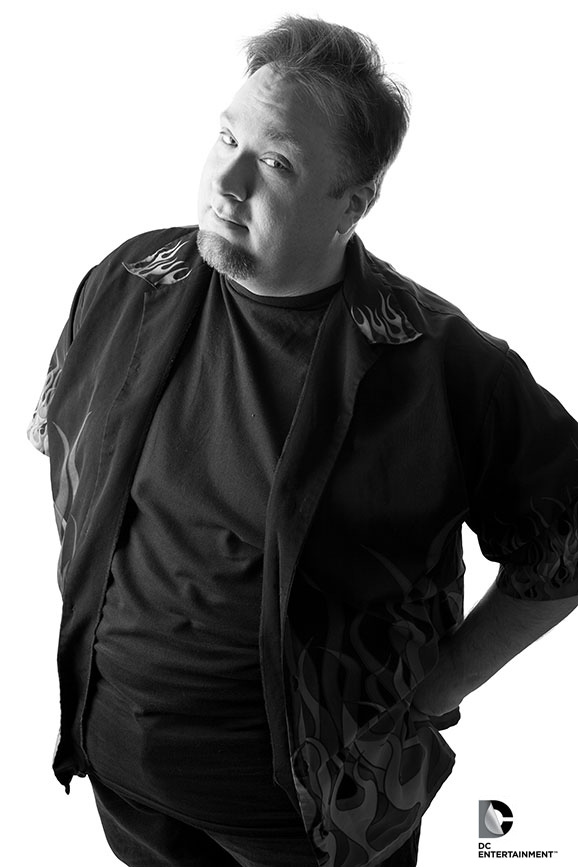 Christopher Jones is a Minnesota-based illustrator and comic book artist, having worked for comic book publishers including DC, Marvel, Slave Labor Graphics, Image, Malibu, Caliber, and more.
Christopher is currently the artist on a Doctor Who for Titan Comics featuring the Third Doctor written by long-time Doctor Who writer Paul Cornell.
Christopher also recently drew the sci-fi/fantasy graphic novel Also Known As, written by Tony Lee and Andrew Nicholaou, with color by Charlie Kirchoff.
Much of Christopher's work in recent years has been penciling for DC Comics, including penciling and inking for DC Comics, including stories for DC's popular Batman '66 title, based on the 1960s Batman TV Series with Adam West. Christopher's first story for the title was written by Jeff Parker and featured False Face and Christopher's personal favorite villain from the TV series, The Riddler.
Christopher was the regular series artist on Young Justice, based on the popular Cartoon Network animated TV series. Christopher penciled and inked both stories and covers for the comic title, which was written by Greg Weisman, co-producer and head writer of the Young Justice TV show, allowing the stories for the comic to much more closely integrated with the show's storyline than is typical of tie-in media.
During the same period, Christopher was also contributing stories and covers to Avengers: Earth's Mightiest Heroes, based on that popular animated TV series. Many of those stores were written by the TV series' producer and head-writer Christopher Yost.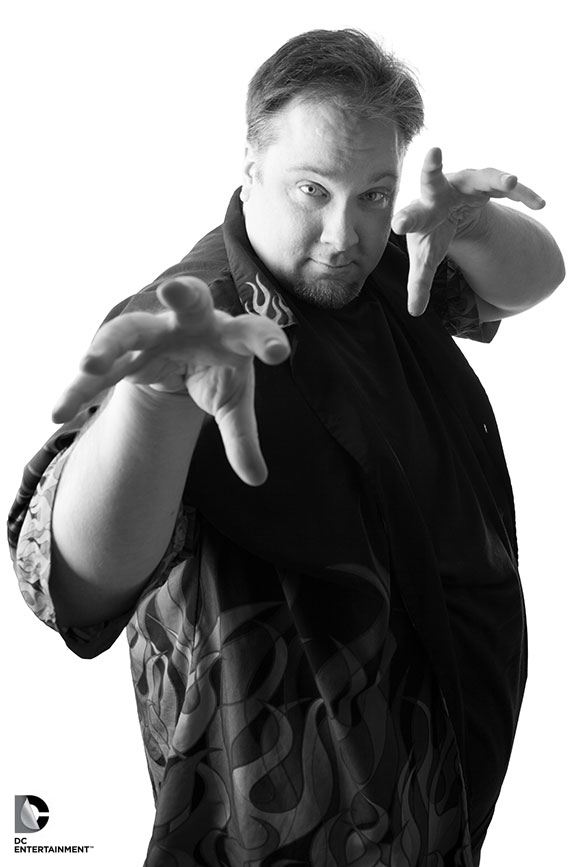 Christopher has drawn a number of animation-based properties over the years, including his run as penciller on The Batman Strikes, drawing 46 out of the 50 issues in the series' run. Christopher has also contributed stories to Justice League Adventures and Marvel Superhero Squad, and even created cover parodies that were used as title cards for episodes of the Marvel Superhero Squad TV show. Other work for Marvel has included several covers and pin-ups featuring Marvel characters for Disney Publishing, a Spider-man story for Marvel Adventures, and a custom comic featuring Ironman and M.O.D.O.K. for the Department of Energy.
Christopher's other work for DC Comics includes Batman & Robin, Day of Judgment and the cult series Young Heroes in Love. He has also done extensive work for DC's Licensing department, providing everything from promotional artwork to character turns for action figure design, in styles ranging from a mainstream superhero style to matching the animation style of several different TV shows.
Christopher pencilled and inked Parallel Man: Invasion America for FutureDude Entertainment, a 7-issue sci-fi action adventure series dealing with political intrigue and parallel worlds. In addition to his work on the Parallel Man comic, Christopher also did storyboards and development work for Parallel Man: Infinite Pursuit, a pilot for the proposed Parallel Man animated series, and vehicle design and storyboards for another FutureDude project, the science fiction film Oceanus.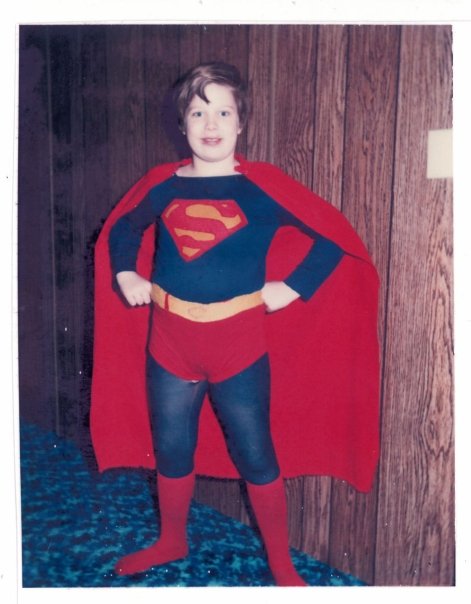 Christopher was the artist of Kolchak: Fever Pitch, an original graphic novel by mystery author Stuart M. Kaminski for Moonstone Books, based on the Kolchak: The Night Stalker TV series starring Darren McGavin. He was also the artist of the 3-issue comic book adaptation of the cult film Re-Animator, adapted for Eternity Comics by Steven Philip Jones.
Christopher's other comics work includes Gargoyles: Bad Guys, and he is also the co-creator of Dr. Blink Superhero Shrink with writer/cartoonist John Kovalic.
Christopher is also a die-hard Doctor Who fan, and has become known in Who fandom for his fan art and prints.
Christopher enjoys a second career as the Chief Creative Officer for CONvergence, the largest fan-run science fiction convention in the MidWest. Chris co-founded the convention in 1998, and served on the parent organization's Board of Directors for the first 14 years of its life, and has created a wealth of artwork for organization, most of which features the convention mascot Connie.
Christopher has been invited to speak about comics and comic book artwork at schools and libraries and as a guest at conventions across North America. He currently resides in the Twin Cities area of Minnesota, where he is surrounded by talented friends who seduce him into more projects he doesn't have time for.