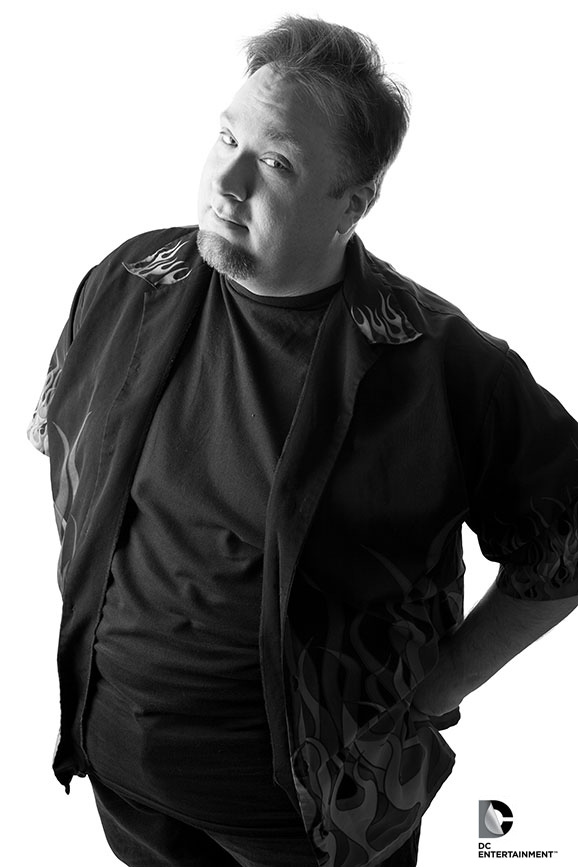 Chris is a professional illustrator and comic book artist, having worked for comic book publishers including DC, Marvel, Slave Labor Graphics, Image, Malibu, Caliber, and more.
Most of Chris' work in recent years has been penciling and inking for DC Comics and Marvel Comics. He was the regular artist on Young Justice, based on the hit Cartoon Network animated TV series, providing pencils, inks and covers for the comic, which was written by the TV series head writer Greg Weisman. During the same period, Chris was also contributing stories and covers to Avengers: Earth's Mightiest Heroes, based on that popular animated TV series.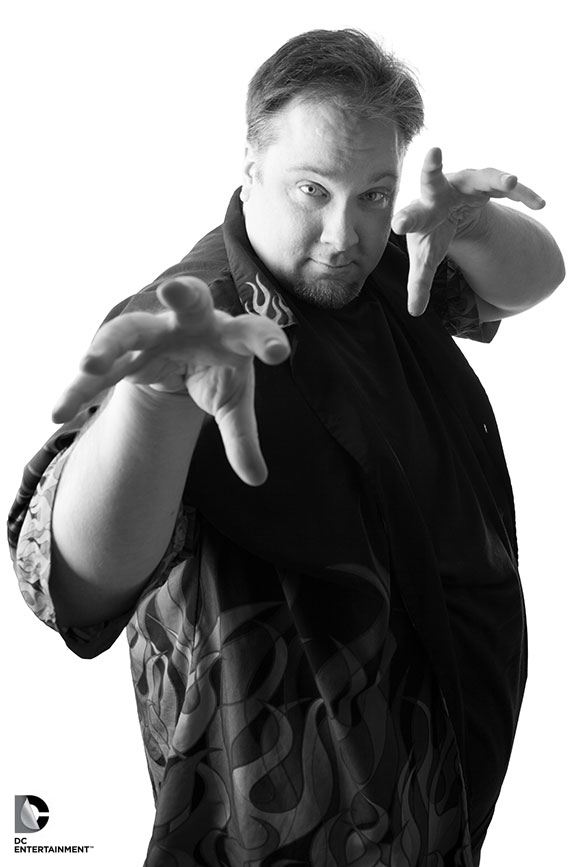 Previously Chris was the regular penciler on The Batman Strikes!, the comic based on The Batman animated TV series. Prior to that, he was regular contributor to Justice League Adventures. Chris has worked on a number of other JLA-related projects for DC, and has worked with such writers as Geoff Johns, Mark Millar, Stan Berkowitz, and Paul Cornell. His first penciling work for DC was doing fill-ins on the cult series Young Heroes in Love. Chris also provided breakdowns for the crossover event series Day of Judgement.
Chris has also done extensive work for DC's Licensing department, providing everything from promotional artwork to character turns for action figure design, in styles ranging from a mainstream superhero style to matching the animation style of several different TV shows.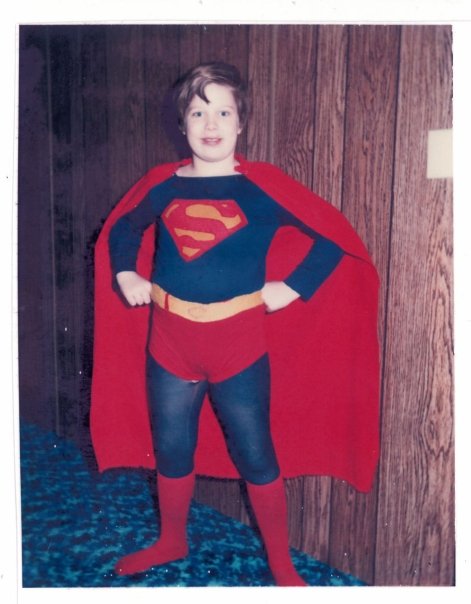 Chris' ability to adapt his style has been called on many times over the years. Chris provided more than a dozen covers for the Marvel Superhero Squad TV show, parodying classic Marvel covers in the style of the squat, cartoony art style of the Superhero Squad show. These covers were used as title cards for episodes of the animated TV show, and many were also used as variant covers for issues of Marvel comic books. Other work for Marvel has included several covers and pin-ups featuring Marvel characters for Disney Publishing, a Spider-man story for Marvel Adventures, and a custom comic featuring Ironman and Modok for the Department of Energy.
Chris is also currently one of the trio of creators of Dr. Blink: Superhero Shrink, along with writer John Kovalic and colorist/letterer Melissa Kaercher.
Chris was the artist of Kolchak: Fever Pitch, an original graphic novel by mystery author Stuart M. Kaminski for Moonstone Books, based on the Kolchak: The Night Stalker TV series starring Darren McGavin. Chris was also the artist of the 3-issue comic book adaptation of the cult film Re-Animator, adapted for Eternity Comics by Steven Philip Jones.
Chris enjoys a second career as the Chief Creative Officer for CONvergence, the largest fan-run science fiction convention in the MidWest. Chris co-founded the convention in 1998, and served on the parent organization's Board of Directors for the first 14 years of its life, and has created a wealth of artwork for organization, most of which features the convention mascot Connie.
Chris has been invited to speak about comics and comic book artwork at conventions, schools and libraries in Chicago, New York, Los Angeles, Minneapolis, and San Diego. He currently resides in the Twin Cities area of Minnesota, where he is surrounded by talented friends who seduce him into more projects he doesn't have time for.